Are you wondering where you should move in Newcastle? We have created a brief introduction of all most typical student areas with our favourite coffee shops.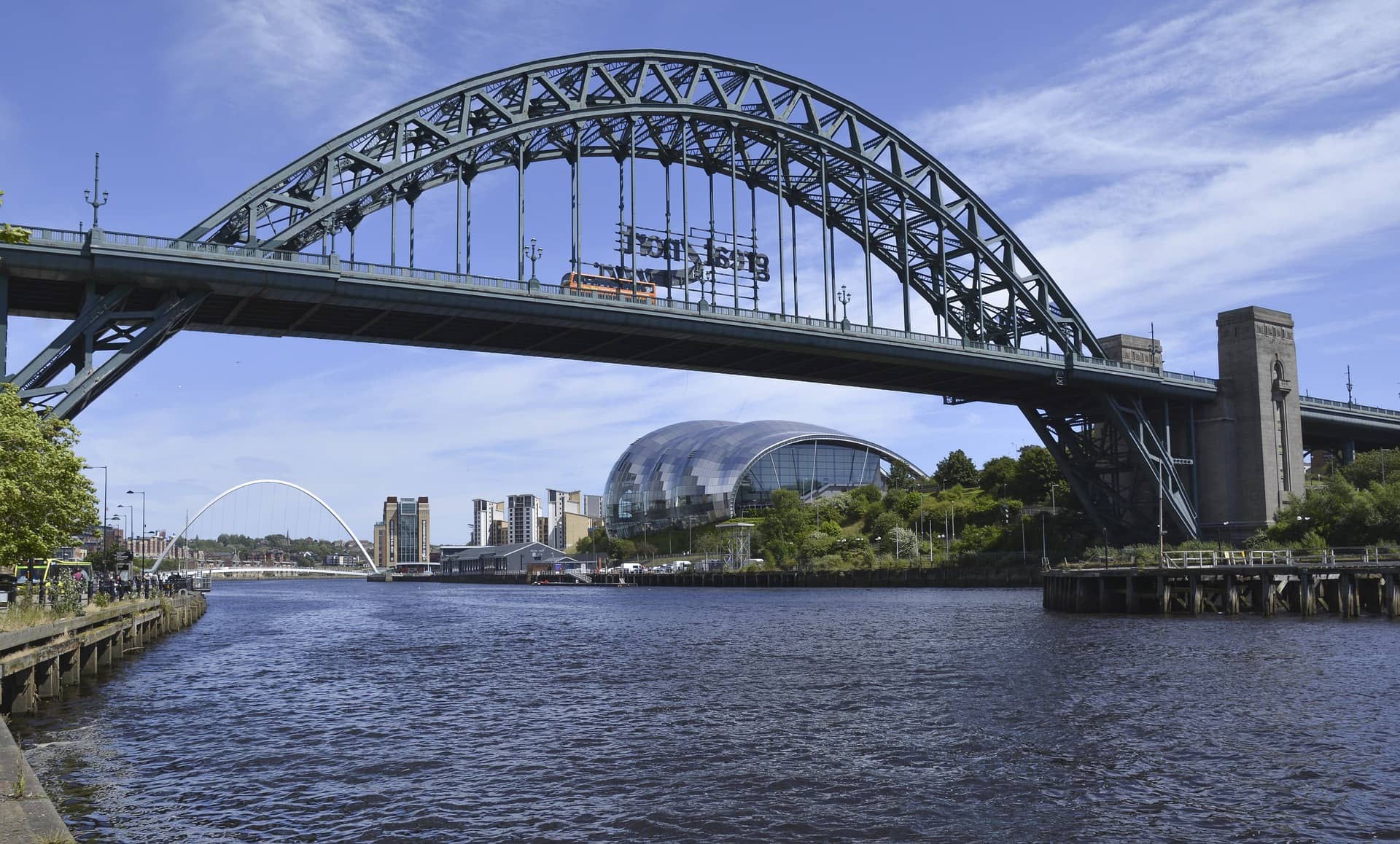 Heaton
Heaton is considered as a trendy and recently increasingly student- area. There is plenty of independent coffee shops opening all the time in there. It is also reasonably close to Newcastle City Centre with good transportation connections, so older undergraduate students, postgraduates and recently graduated like living in Heaton.
The area is not that far from the popular Jesmond Dene either, and it has its own Heaton Park, where there is a chance to go for a run and visit some outdoor events.
The properties in Heaton are beautiful Victorian and Edwardian homes, and the area is generally quieter than Jesmond and Sandyford, which are increasingly full of student properties. In addition, due to its distance from City Centre, the level of rent is generally lower than City Centre's.
A few of the recommendations of coffee shops in Heaton are:
- Heaton Perk Coffee Shop
- Butterfly Cabinet
Jesmond
This area is the heart of students in Newcastle. Jesmond is full of lovely coffee shops, restaurants, pubs, and bars. It is considered the most fashionable districts and energetic in Newcastle, so it is increasingly attractive to students. You can see how the streets are busy all day from early hours until late at night. Several businesses have their head office in Jesmond as it is located close to Central Newcastle.
There is something for everyone in Jesmond: from quiet coffee shops, hairdressers, shopping in cute boutique shops, nearby Jesmond Dene Park to a vibrant nightlife.
However, Jesmond is also a home for families who live in the beautiful historic Georgian and Victorian properties. The level of rent is reasonably high in Jesmond due to its popularity, so students and young professionals can expect to pay on average £800 for a 2-bedroom flat and £1300 for 3-bedroom apartments.
Here is a short list of our coffee shop recommendations in Jesmond, although there is many more to find:
- Local NCL
- The 1901 (good vegetarian / vegan options)
- Cake Stories
Quayside
It is a beautiful location full of coffee shops and a nightlife hotspot with stylish bars, restaurants, and clubs. It is located close to City Centre, and universities and all the shops and therefore makes an excellent place to live for students. Quayside also has its own Sunday market, which attracts people from all around Newcastle to enjoy street food and local crafts.
Quayside is also close to the Newcastle Metro Radio Arena, which hosts music events and concerts.
The area is full of lovely coffee shops, bars and restaurants but here is a short list of our favourites:
- The great British Cupcakery
- Violets Café
- Pitcher & Piano
Central Newcastle
Naturally, all the most popular bars, clubs and shops are in the Newcastle city centre. You will find everything you need from here as the city centre is full of activities. This is an excellent place for a person who likes living in the middle of the action and does not mind a bit of background noise from the pub downstairs.
If you like shopping, Eldon Square serves your needs and all the shops in Northumberland Street and surrounding areas. Furthermore, you will find more "expensive" shops such as Boss, End., Ted Baker and The White Company. Mosley Street is a famous bar street and is packed with students at nights.
To continue with the coffee shop theme, here is a list of our favourite places in Central Newcastle:
- Pink Lane
- Yolo Coffee Shop
- Waterstones Coffee Shop (upstairs)
Ouseburn
This area is considered as the pumping heart of the North East's creative economy. It has hidden gems all around it and especially the coffee shops, restaurants, and bars. Many artists, musicians and designers call Ouseburn their home. There is also a fascinating Victoria Tunnel guided tour, an old underground wagonway used to transport coal.
There are also several new buildings and renovated flats around Ouseburn, which has made the area trendy and attractive to students. In addition, the site is only a 16 minutes' walk away from the Newcastle City Centre and has excellent transportation connections.
A few of our favourite coffee shops in Ouseburn are:
- Kiln
- Ouseburn Coffee Co.
- Dreamworld Cakes Patisserie
Sandyford
In Sandyford, you are only a short walk away from the university and will never miss a good night out. Sandyford is ideally located between City Centre, Jesmond, Heaton, and Ouseburn – it is close to everything! You will get the best-hidden gems, including beer gardens and very close to Jesmond Dene – a popular park between Jesmond and Gosforth.
Sandyford is heavily populated by students, so you can be pretty sure to live close to your friends. However, it is quieter than Jesmond and Heaton as an area. It is also excellent value for money and has one of the most affordable private student housing in Newcastle.
We love to visit especially these coffee shops in Sandyford:
- Café Oasis
- Aidan's Kitchen
- The Carriage
Gateshead
Gateshead is located on the other side of the River Tyne opposite Newcastle. Even though it is on the other side, it is still close to Newcastle City Centre and therefore makes an excellent place for students to live. It has a large supermarket, a movie theatre, coffee shops and small independent shops for everyone.
Some of the best areas to live in Gateshead are Low Fell, Saltwell Park, Lobley Hill, Ryton, Whickham and Eighton Banks. Baltic Temporary Museum and Tyne Bridge are some of the most beautiful landmarks in Gateshead, right next to River Tyne.
The coffee shops you must visit in Gateshead are:
- The Staiths Coffee
- Saltmarsh Coffee
- Café Dominic's
Hopefully, you have found inspiration for your home hunt. To view all the available properties in Newcastle, visit available properties on our website.